Flantastic Leche Flan 
The Tastiest Filipino Dessert In Toronto
Flantastic Leche Flan will be closed from Friday, November 26 to Sunday, November 28. But if you place your orders in advance I will be able to deliver them or you can pick them up. I will be delivering orders during the morning of Friday, November 26. So please place your orders early before that weekend. Thank you. Welcome to Flantastic Leche Flan – the most delicious Filipino dessert that you will ever have! Our unique flavours are the tastiest & our customer service is the best in Toronto and the GTA. We'll make it easy for you to be the host or hostess with the 'mostest'!
Our Traditional Leche Flan is the flavour that started it all. My mom shared this recipe with me. The same recipe that has made her Leche Flan a hit at get-togethers with friends and family for decades.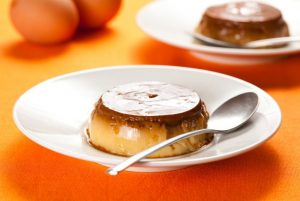 Craving caramel? This silky smooth caramel flavour with a firm texture will satisfy your most indulgent caramel cravings. Caramel connoisseurs will love this flavour!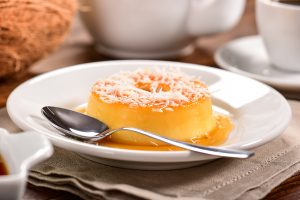 Are you thinking of the islands and those hot tropical days of summer? Sink your teeth into this creamy coconut dessert and let Flantastic take you there.
The World Loves Flan
Where does the best Leche Flan in Toronto and GTA come from? This delicious dessert came into existence with the Romans. It was spread throughout the lands of ancient times by Roman soldiers who brought with them, the traditions from their homeland. Spain was particularly enthralled with the creamy treat. They added their own spin with the addition of caramel, and that is how the dessert we now know as Leche Flan was created. Although there is debate on the beginnings of flan, it is enjoyed in the regions of France, Italy, Spain, and the rest of Europe.
Flantastic Leche Flan is the tastiest Filipino dessert in Toronto. This amazing city is home to many Asian, Caribbean and Latin countries that have their own names and ways to enjoy this delicious dessert. Called caramel custard in India and Malaysia, this rich sweet was brought to these countries by Portuguese sailors. It is savoured during the holidays and the end of Ramadan. In Japan, it is called Purin (translates to pudding). It was introduced from the west during the Meiji era and is a favourite treat of the Japanese and is enjoyed all year round. The French version (known as creme caramel) was introduced to Vietnam when it was a French colony, the Vietnamese call this delicious dessert Banh Caramel. Puerto Rico has various flavours of flan, using regional fruits and extracts from native plants. Chileans eat flan with quince jelly – a local fruit. Many Caribbean countries add coconut to theirs. The folks of Costa Rica and the Dominican Republic flavour their flan with coffee. The Flan Napolitano, from Mexico, is made extra creamy with the addition of cream cheese.
The flan is one of the world's most popular desserts with different variations of flavours, ingredients, and names.
The Filipino Leche Flan
What's the main ingredient of the best flan in Toronto and the GTA? Filipino flair of course! The flan was brought to the Philippines at the time of the Spanish Colonization in the early 1500s and it has been a beloved dessert ever since. The people of the Philippines have taken the recipe and added their own twist. Filipino flan is renowned for its firm, silky, smooth texture, and extra creamy taste. This national dessert is delicious on its own but can make a yummy topping to other popular Filipino desserts like Maiz con Hielo (Spanish for corn with ice) and Halo-Halo (meaning mix-mix) – a popular Filipino milkshake that is a mix of crushed ice, evaporated milk, topped with an assortment of fruits, beans, coconut, jellies, ice cream and finally with a generous portion of Leche Flan.
Filipino Dessert In Toronto
Flan is our obsession! We at Flantastic Leche Flan put a modern twist in the cooking process which has given it the most delicious taste and unique texture found in any Filipino dessert in Toronto and GTA. As a result, our flan tastes the best! We started with three delicious Leche Flan flavours on our permanent menu – Traditional (fan favourite), Creamy Coconut, and Dulce de Leche Caramel. We are always looking to expand our main menu with the help of our fans – the Flanatics! As a result, Flantastic Leche Flan is always introducing new flavours to tickle the taste buds and satisfy your sweet tooth.  New Specialty flans will be introduced on our Flavour of the Month page.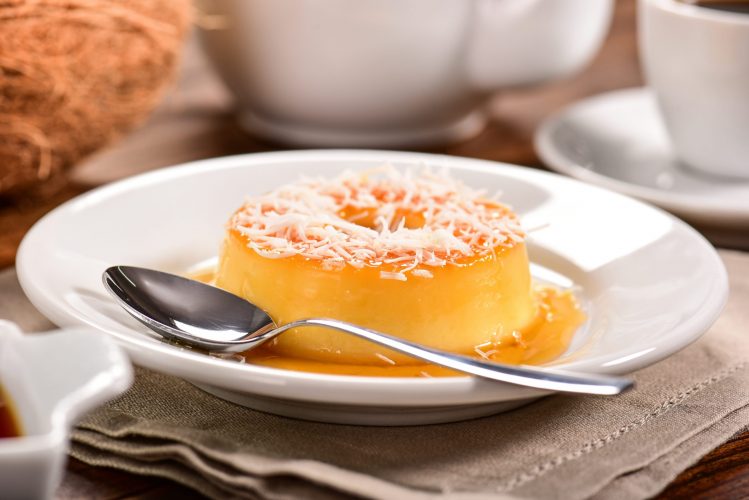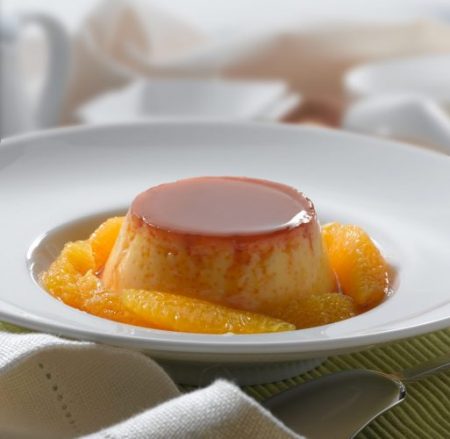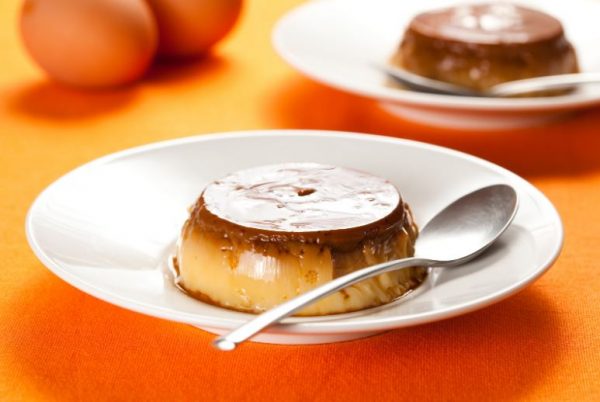 This is what our 'Flanatics' are saying.

"Flan was delicious and hit the spot! Caramel on top was perfect. Taste and texture of the Flan were spot on. Will definitely be ordering again!"
Mario A

"I first discovered this delicious dessert in the Philippines about 13 years ago. Since then, Leche flan has become my favourite dessert! It sort of resembles crème caramel and custard but it is much smoother and has a firmer texture."
Sheila R

"Great customer service, was quick to reply when I initially inquired, delivery was prompt; in addition to the obvious, the three flans, tasted delicious. Will definitely be ordering again."
Priyanka